Work Ready Brand Guide
Logo Colors and Preferred Use
We recommend using the color execution with tagline whenever possible.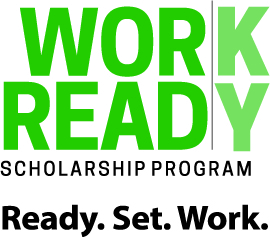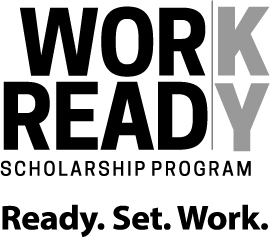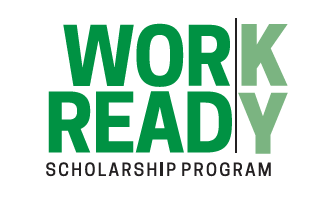 In materials without an arch, where both the college logo and Work Ready logo appear, you may use this treatment:

Primary Colors
PMS 347
100C 0M 54Y 42K
0R 148G 68B
HEX VALUE #009444
PMS 4206
31C 0M 28Y 30K
124R 179G 128B
HEX VALUE 7cb380
Gray
153R 153G 153B
HEX VALUE 999999
Fonts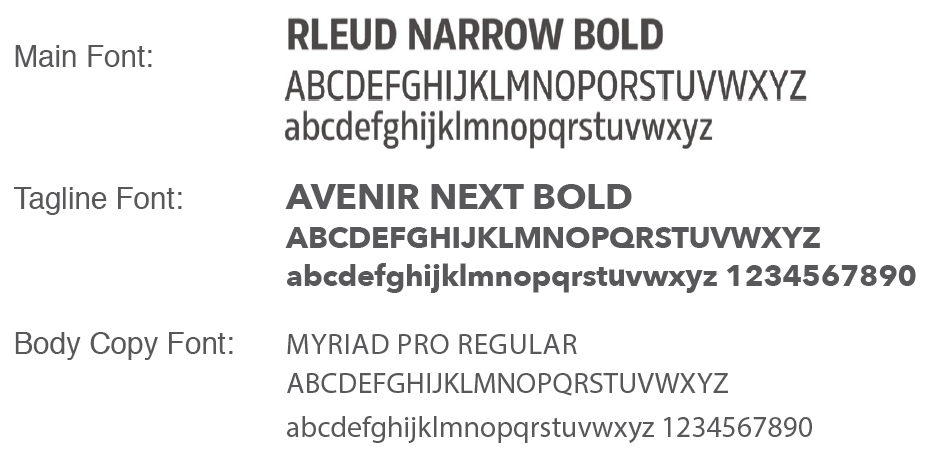 The main font for Work Ready is the Rleud Narrow Bold. The Tagline should be in Avenier Next Bold, and Body Copy in Myriad Pro Regular.
Work Ready Kentucky Scholarship Program Rules
This logo should be prominently placed on all Work Ready Kentucky materials,
advertisements and documents.
Please do not separate or reconfigure the logo.
Logo should only be used with approved Work Ready Kentucky programs.
The tagline "Ready. Set. Work." is part of the logo and should always be arranged as it appears above.