Energy Efficiency Initiative
KCTCS Powers Savings Through Monitoring and Negotiating Energy Contracts
We take our responsibility to sustainability, our students, and our communities very seriously. Through a coordinated, state-wide effort we will reduce our carbon footprint and operating costs by over $78 million by 2036.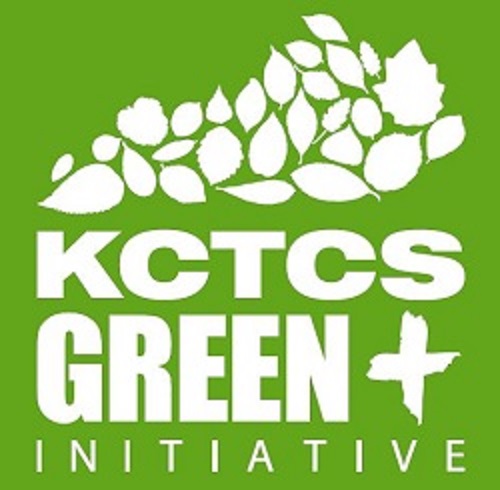 Our Energy Savings Performance Contracts support our efforts to provide students a low cost, high quality education.
KCTCS Round 2 energy savings performance contracting includes implementing the Commonwealth of Kentucky Finance and Administration Cabinet's "Commonwealth Energy and Management Control System (CEMCS)" at participating Round 2 colleges.
To date, 10 Round 2 ESPCs have been awarded and include 13 KCTCS Colleges. Over the 14- to 15- year contracts, the combined guaranteed cost savings for the 13 KCTCS Colleges engaging in the second-round totals approximately $51 million, exceeding the first ESPC round that included all 16 KCTCS Colleges by $23 million. Round 1 guaranteed savings were $28.1 million.
KCTCS Total Guaranteed Energy Savings
College
Award Year
Term of Contract (years)
Total Guaranteed
Energy Cost Savings
Madisonville
2015
14
$3.6 Million
Owensboro
2015
14
$2.5 Million
West Kentucky
2015
14
$7.1 Million
Ashland
2016
14
$3.5 Million
Bluegrass
2016
14
$3.7 Million
Jefferson
2017
14
$8.2 Million
Elizabethtown
2018
14
$4.5 Million
Big Sandy
2019
14
$6.2 Million
Maysville
2019
14
$1.7 Million
Somerset
2019
15
$4.8 Million
Southcentral
2019
14
$3.0 Million
Henderson
2020
15
$1.1 Million
Hopkinsville
2020
14
$1.1 Million
KCTCS negotiates contracts with vendors for electricity, heating, cooling, and water for our 16 colleges, 70 campuses, 358 buildings and 8.7 million gross square feet.
Guaranteed annual savings by source includes:
| Source | Guaranteed Annual Cumulative Savings |
| --- | --- |
| Electric Consumption (kWh) | 15,565,195 |
| Water (kGAL) | 4,119 |
| Natural Gas (mmBtu) | 274,546 |
| Sewer (kGal) | 3,905 |
| Steam (mmBtu) | 5,369 |
| Chilled Water (mmBtu) | 3,905 |
Gross Square Feet
8.7 Million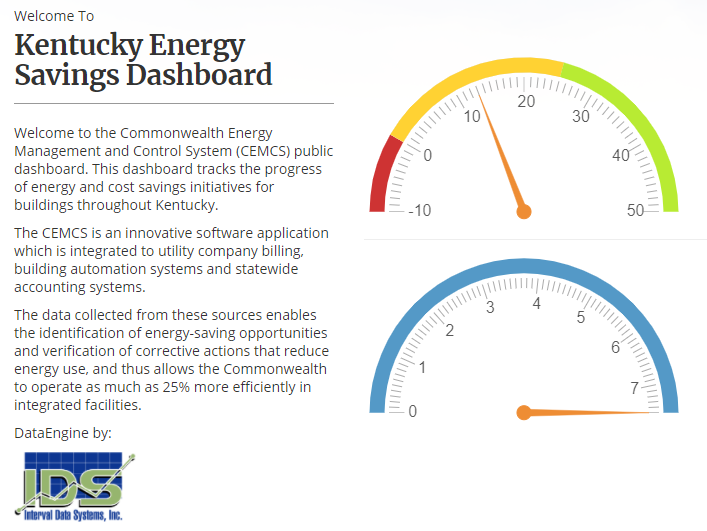 KCTCS Participates in the Commonwealth Energy and Management Control System (CEMCS)
CEMCS, an initiative of the Kentucky Finance and Administration Cabinet, has four major components::
Utility Monitoring and Analysis, including a searchable, web public accountability dashboard giving public access to real-time energy and monetary savings down to the building-level
Building Automation Integration and Diagnostics
Automated Utility Bill Paying
Work Order Generation and Tracking
CEMCS focuses on retro-commissioning using Interval Data Systems' (IDS) EnergyWitness™ enterprise energy management system. EnergyWitness™ evaluates building performance using EnergyStar metrics, normalizes data to account for weather, and can provide measurement down to a specific space. Equipment health and efficiency are evaluated 24/7 with calculations based on 15-minute intervals.
KCTCS LEED Building Initiative
The U.S. Green Building Council (USGBC) Leadership in Energy and Environmental Design (LEED) is a green building certification program used worldwide. Several of our existing buildings are either certified or registered as LEED buildings, including two achieving LEED Gold and two achieving LEED Silver certification. All new construction is designed to meet LEED standards.
Registered and Certified LEED Buildings
| Building Name | City | Certification Level |
| --- | --- | --- |
| Big Sandy CTC Pikeville Campus Expansion Building | Pikeville | Registered |
| Bluegrass CTC Classroom/Student Services Building | Lexington | Gold |
| Bluegrass CTC Science Educaiton Center | Lexington | Silver |
| Hopkinsville CC New Emerging Technologies Center | Hopkinsville | Registered |
| Jefferson CTC - Carrollton Campus | Carrollton | Certified |
| Maysville CTC - Postsecondary Center of Excellence | Morehead | Gold |
| Owensboro CTC Advanced Technology Center Phase 2 | Owensboro | Registered |
| Southcentral Kentucky CTC Building L Instructional Complex | Bowling Green | Silver |
| Southeast Kentucky CTC Educational Alliance Center | Middlesboro | Registered |
Important links
Resources