Dr. Larry Ferguson, acting KCTCS president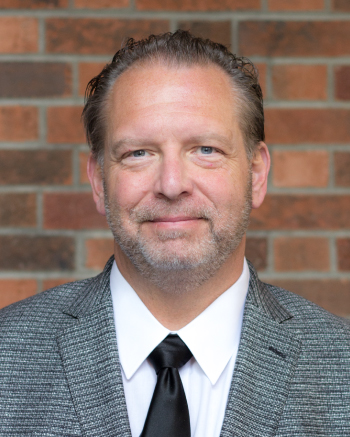 Dr. Larry Ferguson was named acting president of KCTCS February 3, 2023. He was the former vice president and acting chancellor for KCTCS before taking on the role of president and CEO of Ashland Community and Technical College (ACTC). He is the former KCTCS vice chancellor for Economic Development and Workforce Solutions and has served in a number of leadership positions at ACTC. He was an instructor there as well as the University of Charleston in Charleston, West Virginia. Ferguson also served as president of Bevill State Community College in Jasper, Alabama.
Ferguson earned a Doctor of Philosophy in educational leadership with a specialization in e-learning from Trident University. He earned a Master of Science degree in strategic leadership and a Bachelor of Science degree in organizational leadership, both from Mountain State University. Additionally, he earned an associate degree with a focus in communications from ACTC.